Swingle Collins Named in US Top 100 Property/Casualty Agencies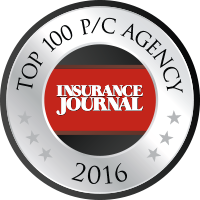 Top 100 Property/Casualty Agencies in the U.S.
We are proud to be recognized by Insurance Journal as an industry leader, debuting today on their list of the top 100 private insurance agencies in the nation. Insurance Journal is considered the most read national property and casualty publication for independent insurance agents and brokers.  The publication started as a regional Southern California magazine with 4,000 readers. Today, it is one of the most well respected insurance trade publications in the country with a bi-weekly circulation of more than 40,000 and readers in every state.
While being recognized an industry leader within our field is rewarding for us at Swingle Collins & Associates, we value the chance to demonstrate to our clients and potential clients that we continue to strive to be at the top of our game, giving them confidence when insuring with Swingle Collins & Associates. We are here to answer questions, to be a personal shopper to get the best coverage and rates, and we have the expertise, knowledge, and the reputation that will give anyone the peace of mind they're looking for when it comes to protecting business, home, and family.
Swingle Collins & Associates, the largest Dallas-based Property/Casualty agency, and 6th largest in the State of Texas, has been insuring the finest businesses and families since 1982. Call us to get a free quote today! 972-715-8700